Embark on your Indian Subcontinent and South East Asian journey with our handcrafted trips that make you look at the region with a fresh eye. We're here to showcase this slice of earth, like you would have never imagined. Continuous creativity and a commitment to deliver hassle-free trips at all times is the cornerstone of our business. No wonder we don't ever waver from offering you an elevated experiential journey, with bespoke luxury travel ideas and services, thus always remaining in a dependable Status Quo Travel.
We have been offering highly curated personalized tours to top-end clients from the US, Latin America and the United Kingdom since 2003. Our carefully selected team members speak in both English and Spanish, and have the experience, reliability, originality and the knowledge of the region in their DNA. We are extremely quality conscious to ensure continued client satisfaction, in turn supporting and enhancing sustained travel programs in the Indian Subcontinent and Southeast Asia.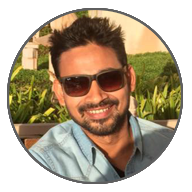 Ashikur Rahman Sheikh, Founder
Having travelled the world and India for the last 16 years, founder, Ashikur understands the pulse of the traveller well. His years of experience in the hospitality industry, particularly creating and managing trips to the Indian Subcontinent and Southeast Asia, gives him the edge of longstanding resilient relationships with on-ground partners. Having travelled extensively in India and understanding its many delicate nuances has helped him shape the best bouquet of experiences over the years. As an experienced storyteller, an avid explorer and keen photographer, Ashikur's eye for detail and the ability to infuse an itinerary with fresh ideas is what keeps the guests coming back. He is a passionate champion of presenting intimate experiences, making him a leading innovator within the travel industry. As an original thought leader, he has immense determination and focus to inspire his team to showcase the best of the Indian Subcontinent and Southeast Asian countries.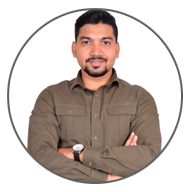 Tazul Haque Sheikh, Co-Founder
Co-founder Tazul has an extensive experience in Market Research & Consulting Services for the last decade. This has helped in aligning his love for research to specific traveller needs. Not only can the traveller look forward to a superior experience, but also have the highest quality of service delivered. Tazul keeps an eye on improving services and delivering them seamlessly to the end client. His love for innovation, service oriented outlook and continuous improvement is where sustained growth plans germinate for Status Quo Travel.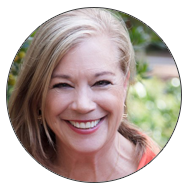 Nichola Johnson, Director – Special Projects
It turns out that the spiritual journey is akin to the travel industry. They both address the deepest longing of the human embodiment-to know the truth of who we are in this vast universe. To bring into focus the desire to experience the boundaries of our physicality and the boundlessness of spirit. Whether one yearns for the demands of a Himalayan trek or to witness the creative expression of architecture, art and culture from around the world; the journey is the bridge between the inner and outer self.
I have spent the last twenty years walking the path of a spiritual warrior It is through this wandering that I have come to recognize the meaningful intersection of travel and spiritual awakening. It is not possible to travel without acknowledging the resiliency of the human spirit, the graciousness of cultural traditions and the enormity of creative energy. To experience, first hand, the enduring traits of humanity across language, food, design and religious conventions. To feel what it is to be part of the whole of humanity, not a singular piece. Travel expands our hearts, our minds and our spirit. I spend my time now divided between an ashram in southern India, Northern California where my family resides and travel; with Status Quo, of course. I invite you to imagine your travel experience as a catalyst for awaking spirit. Less.. More..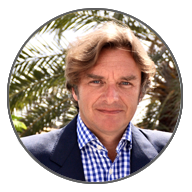 Alfonso, Representative, Spain and Portugal
Be Marketing's founder, Alfonso Martinez, has joined hands as a trusted partner to represent Status Quo Travel in South Europe. As a seasoned sales and marketing professional Alfonso knows how to get under the skin of a place and excite possible travellers to see the authentic and fascinating parts of the country. Alfonso is a passionate spokesperson for India's travel highlights, which he has personally experienced, so he gives a first hand picture to the travellers. He has traversed the length and breadth of India and looked at it with a prism of a traveller and an insider – this is hugely beneficial to give the right picture to other travellers.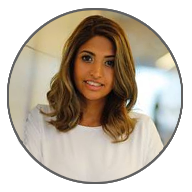 Eman Nooruddin, Bahrain, Middle-East Asia
Bahrain based,​ Eman, is a whiz at making you feel comfortable. She is a well known psychotherapist who also loves travelling, especially to destinations that sure to soothe the traveller. Her knowledge about Ayurveda and holistic healing makes her one of the biggest assets of our team for this genre of travel. Not only will you find yourself hooked to her knowledge of the topic, but you will be able to ask her specific questions and take her advice on treatments. Passionate about this ancient Indian treatment, Eman has travelled extensively to learn more about Ayurveda, and she is happy to share her learnings with other travellers.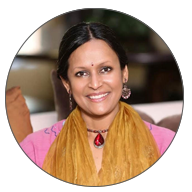 Sandhiya Ramaswamy, Representative – United States
India born, California based Sandhiya Ramaswamy MBA is Status Quo's trusted partner in the United States. She is an Ayurveda practitioner & educator, plant-based chef, spiritual mentor and India retreat guide. For over a decade, she has helped hundreds of clients experience the transformative power of Ayurveda, Yoga and Tantra through consultations, workshops, cooking classes, spiritual gatherings and retreats to India. She has been curating one of a kind spiritual, cultural & wellness retreats to India for the past six years, for individuals and groups.
Her deep love for her homeland along with her knowledge of the rich & diverse culture, traditions, and spirituality make her trips unforgettable.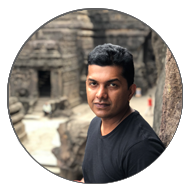 Parikshit Singh Rathore, Tour Leader
Given that Parikshit was born in the grand state of Rajasthan, travel inspiration lay around every corner. Parikshit built on that experience and equipped himself with the widely spoken Spanish, and now leads special small groups and individuals on immersive trips in India and across the subcontinent. His language skills are most appreciated by clients from Latin America and Venezula, for whom he bridges the language gap with ease. No wonder, they feel instantly engaged with the region by understanding the nuances. Parikshit's other passions include photography and off-roading for adventure. If nothing else, there are plenty of stories from his 14 years of experience in the tourism industry.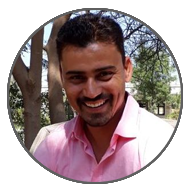 Govind Sharma, Tour Leader
Jaipur, the capital of India's most flamboyant state, Rajasthan, is a great learning ground for anyone in the travel industry. It offers deep and abiding lessons in history, heritage, culture and showcases the thrum of a typical Indian city – both from a rural perspective and urban vibe. Since Govind grew up in Jaipur, he is a master of weaving history with riveting stories and legends for anyone who visits for the first time. His decade long experience in being a tour leader has made him a seasoned and engaging storyteller. And his Spanish skills allow him to be understood by a wider audience who wants to explore this great country.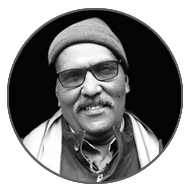 Dr. Shailesh Tripathi, Asst. Manager – Tours
When the oldest living city in the world is your home, there is little chance that you would've grown up without legends. Dr. Tripathi is one of our greatest storytellers. Not only does he have immense knowledge of the city of Varanasi, he is also an archeology and Vedic astrology scholar. While Dr. Tripathi makes you travel thousands of years in the past, he also may agree to read your palm in the evenings. Expect to be in the company of a learned priest who also loves showcasing India's heritage. No wonder, he was invited to be part of the Hindu wedding ceremony of legendary model Heidi Klum and Seal.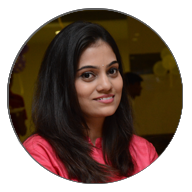 Shikha Yadav, Senior Executive – Business Development
With a deeply rooted background in travel and tourism, Shikha Yadav brings her keen sense of on-ground knowledge and research skills to the business development team. Though a lot of her previous work has made her a Delhi and Western India specialist, she also loves the mountains and has completed an adventure course in one of the leading adventure schools of the country. Shikha is deeply passionate about the mountains. She is particularly good at understanding the essence of the travellers' needs and creating the right mix of activities for them. Shikha offers the most valuable and unique insights to the travellers, so they are hooked to the country.